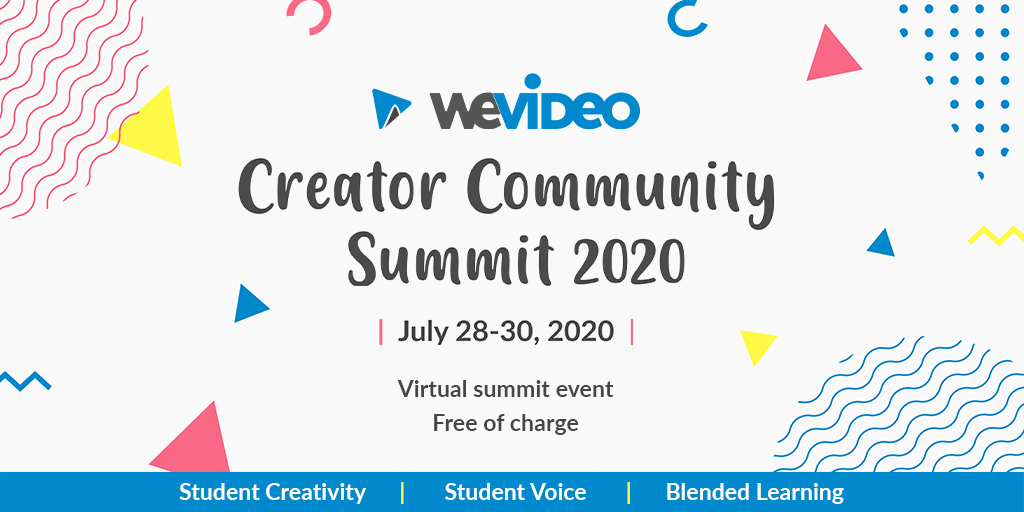 Thank you for joining #WCCS20! Now, we're challenging you to create a "Welcome Back" video for your students!
As we plan for reopening the school year, we can't plan for business as usual. We have an opportunity to reimagine education. @nathan.lang-raad shared that we must focus on:
Social-Emotional Learning: Students' and teachers' physical, mental, emotional, social well-being must be the priority. Everything else is built from caring and responsive SEL culture.
Engagement: More than ever, we have to design instruction and learning experiences in a way that encourages deeper engagement.
Meaningful Feedback Over Grades: We know grades don't motivate nor do they truly tell us where a student is on their learning journey. Great teachers think about the skills and knowledge that students must be able to demonstrate and how they can provide feedback to help them get there.
With this in mind, we're challenging you to create a "Welcome Back" video to your students to check-in and set the tone for the school year.
Deadline is August 15th - Submissions are now closed. Thank you for participating!
Keep an eye out for details, ideas, and support from your PLN in the community and with our Ambassadors.